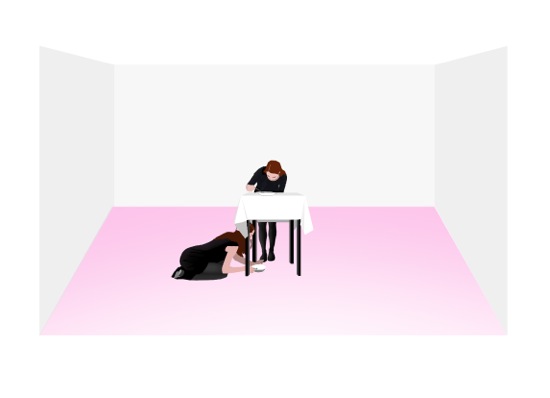 la Soupe
performance, duration about 3 minutes,
in collaboration with Marjorie Potiron;
Toulouse, 2014
A plate with a hole, full of soup, is placed on a table.
The plate next to it is empty.
Protagonist B watches Protagonist A eat the soup.
Protagonist B is soupless.
Soup is dripping under the table by way of an invisible process.
Protagonist B eats the soup under the table.