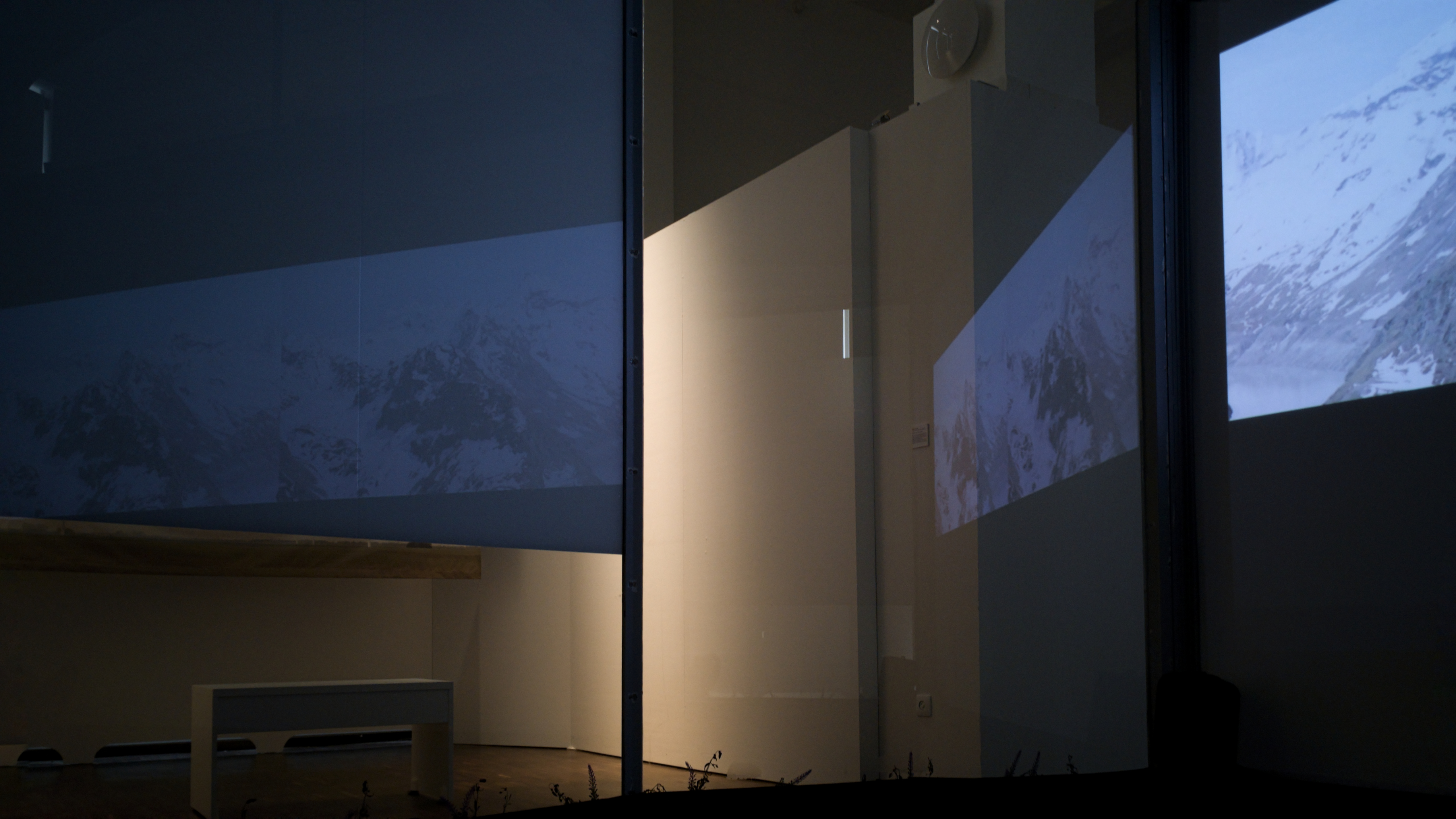 exhibition view: [ESCAPE],
group exhibition,
MARKK – Museum am Rothenbaum, Triennial of Photography Hamburg
exhibition view: VAFT - Video Art Festival Turku (FI)
some star dust matter

video installation (loop, 12min33)

2018

some star dust matter is a meditation on ecological anxieties. The video installation is weaving together a dual imagery deriving from the notion of natureculture, the idea of the biosphere and mindfulness practices. Slightly distorted realities are confronting, interrupting and transforming each other such as the central pulse indicated by breathing.

The video was installed in different settings, such as inside a glass house and projected on a semi-transparent screen, amongst palm leaves or in a flower show on two screens.
sound composition:
Daniel Schellongowski
Screening history:
05/2022 VAFT - Video Art Festival Turku (FI)
04/2021 streetlight , group exhibition, Roman Susan Art Foundation, Chicago (US)
01/2020 strange things , group exhibition, Silent Green, Berlin (DE)
06-2019 Wie wird der Mensch hätte werden können?, group exhibition, 48h Neukölln Festival, Berlin (DE)
06-07/2019 some star dust matter, solo exhibition, Palacete Viscondes Balsemao, Biennial of Photography Porto (PT)
05-06/2019 Re-thinking environment, group exhibition, DL gallery, Piraeus (GR)
05-06/2018 [ESCAPE], group exhibition, MARKK – Museum am Rothenbaum, Triennial of Photography Hamburg (DE)